FP150 this year celebrates 150 years of Finsbury Park and some of my images are displayed as part of an exhibition outside the cafe. One of some trees, some basketball players, some boats around the lake and one of my portraits from the Islington Faces exhibition are to be found on large boards.
This year Islington Faces Blog spurned a very special exhibition, Inspiring Islington, that was hosted by Islington Museum from April to June (2019) and is currently at Ringcross Community Centre, Islington, where it will remain until October 2019. Featuring 17 of my portraits of local inspirational people, it allows us to celebrate the unsung heroes of the community.
One of the portraits, of Merium journeyed to France.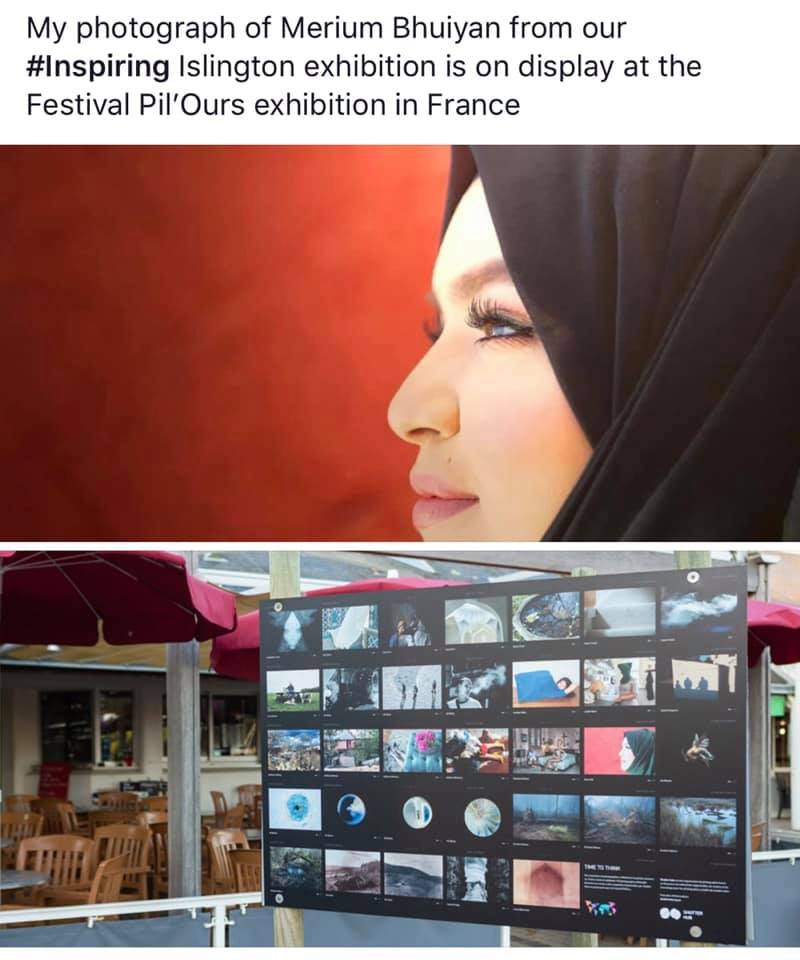 Merium at the Festival Pil'Our